The two health benefits of extra virgin olive oil:
The omega 9 content (the monounsaturated fatty acids especially with regard to cardiovascular diseases)
Different polyphenols in olive oil.
Scientists have already discovered more than 30 types of polyphenols in olive oil. (The Phenolic Compounds in Virgin Olive Oil: Compound Name, General Chemical Structure and Molecular Weight (PM: g.mol-1, Bendini et al., 2007).
Olive oil protects against oxidation of fats (LDL cholesterol) in our blood. In the European Union (EU), bottles of olive oil with a high polyphenol content are allowed to carry the health claim: "olive oil polyphenols contribute to the protection of blood lipids against oxidative stress". As long as the extra virgin olive oil contains at least 5 mg of hydroxytyrosol and its derivatives per 20 grams of olive oil.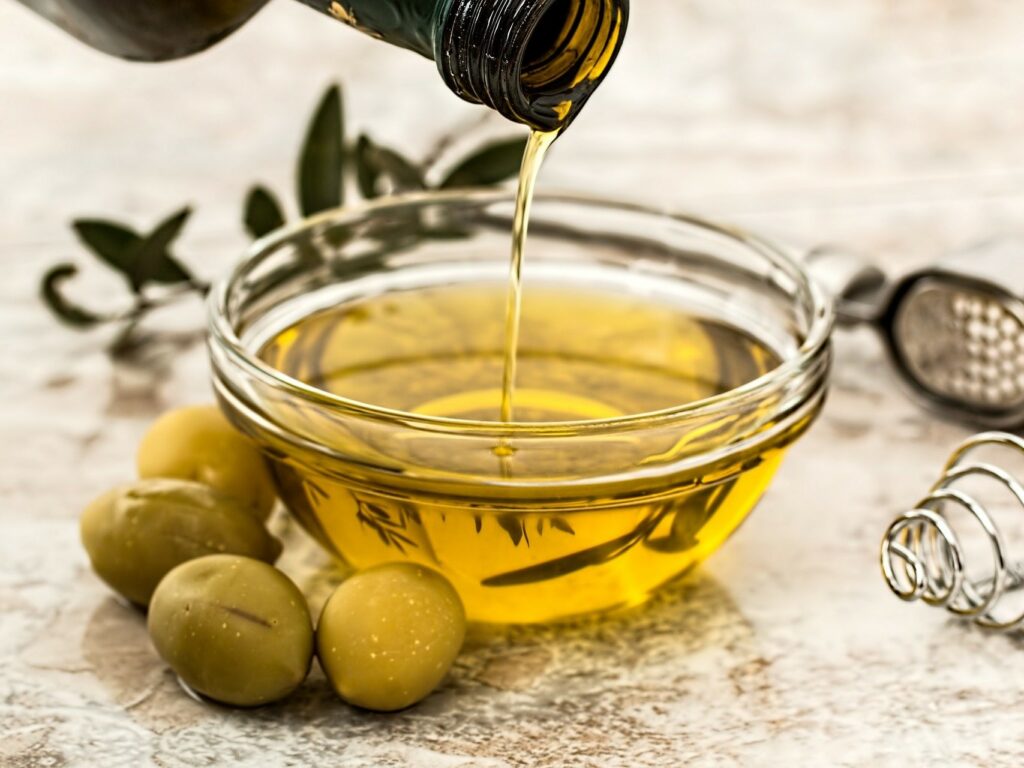 Omega-9 benefits of olive oil
Many studies have sufficiently proven the positive contribution of oleic acids (omega-9) against the damage of oxidation in heart and blood vessels, inflammation, erectile dysfunction, blood pressure, thrombosis. (Covas, 2009; Huang et al., 2008).
Olive oil packed with antioxidants such as hydroxyl tyrosol
"Olive oil is packed with antioxidants, such as polyphenols and in particular Hydroxytyrosol and Oleurpein. They help treat and prevent cardiovascular disease, cancers, diabetes, neuro-degenerative diseases, inflammation and old age. Polyphenols are antioxidants and also play an important role in strengthening the immune system and protecting certain tissues and organs from the damage of oxidation to the brain, liver, blood cells, muscles and arteries."

Professor M. Benlemlh and Dr. J. H-Ghanam, Polyphenols in Olive Oil, p 81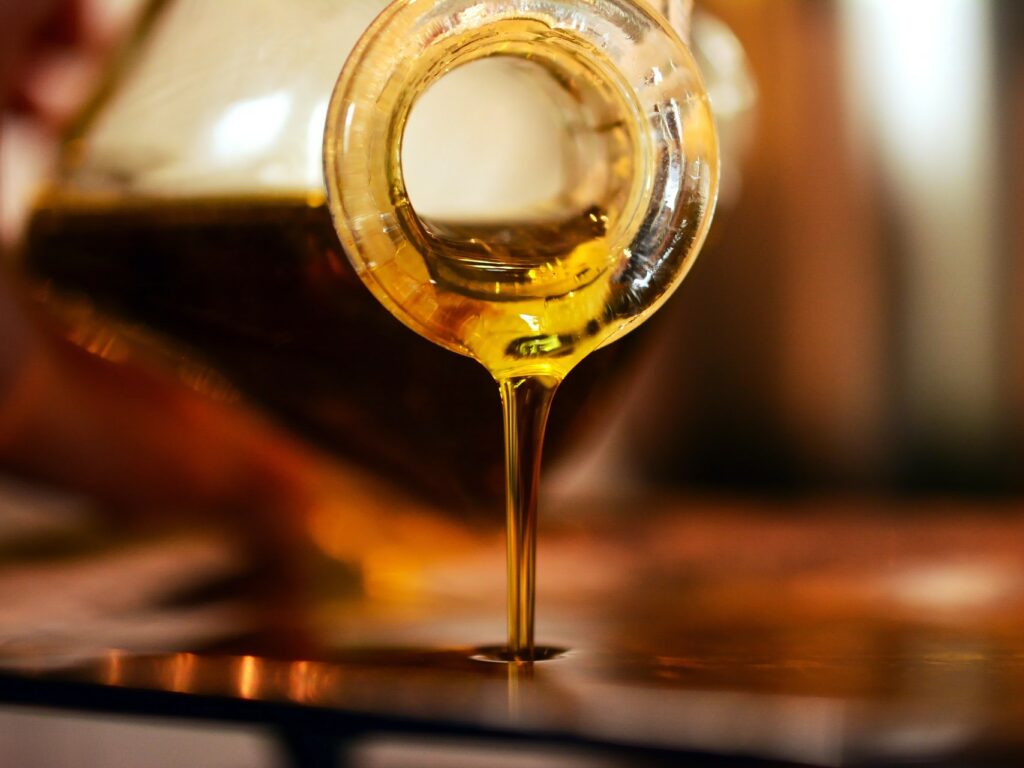 Extra virgin olive oil and olive leaf extract stronger than vitamin C
"Extra virgin olive oil contains many more protective substances with a high antioxidant effect than red wine, green tea and vitamin C. The free radicals are efficiently captured by the polyphenols in olive oil, which explains the great power of extra virgin olive oil."

Professor M. Benlemlh and Dr. J. H-Ghanam, Polyphenols in Olive Oil, p 97


ORAC value of antioxidants compared:
The ORAC value (Oxygen Radical Absorbance Capacity) indicates the (life) force of substances in food compared to oxygen radicals. The higher the value, the better for our health and the maintenance of long-lasting youthfulness.
Some known types of antioxidants, listed in ORAC units:
hydroxytyrosol (olive oil): 40 000
resvératrol (red wine): 20,000
oleuropein (olive oil): 12 000
epicatechine (green tea): 8 000
vitamin C: 2000
The main advantage of antioxidants is to break the chain reaction, which is created by radicals (eg iron or oxygen). For example, vitamin E (alpha tocopherol) is more effective in the first 15 minutes, but the extracts of olive leaves and olive oil are then much longer and more effective against oxidation.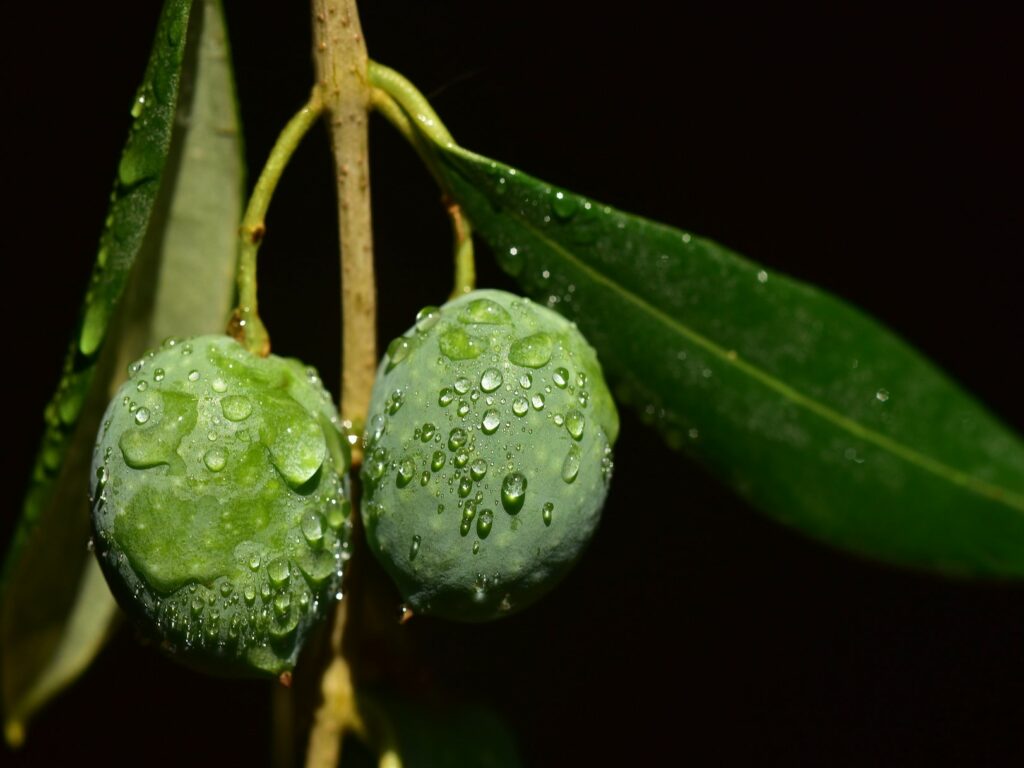 Why yellow and why green olive oil?
Carotenes in olive oil give the olive oil a yellow, golden color. Olive oil from young, unripe olives gives extra virgin olive oil a bright green color, because of the chlorophyll. Depending on the type of olive, ripening process, area, extraction and storage method, the colour, taste and proportion of polyphenols will differ.
Make no mistake:
Extra virgin olive oil is much healthier than regular olive oil!! An extra virgin olive oil contains an average of 236 mg per kg of polyphenols and a refined olive oil (or simply olive oil) only 11! Hydrophilic polyphenols are present in extra virgin 40 to 1,000 mg per kg. In refined olive oil 0 mg.

(Principaux constituants de l'huile d'olive (Huang et al., 2008). & Cantarelli et Montedoro 1961; 1969).