Mediterranean diet is identified as the most important factor in the fight against cardiovascular disease. One of its most important properties is the extensive use of olive oil and its polyphenols. But also the salad that often precedes the French meal.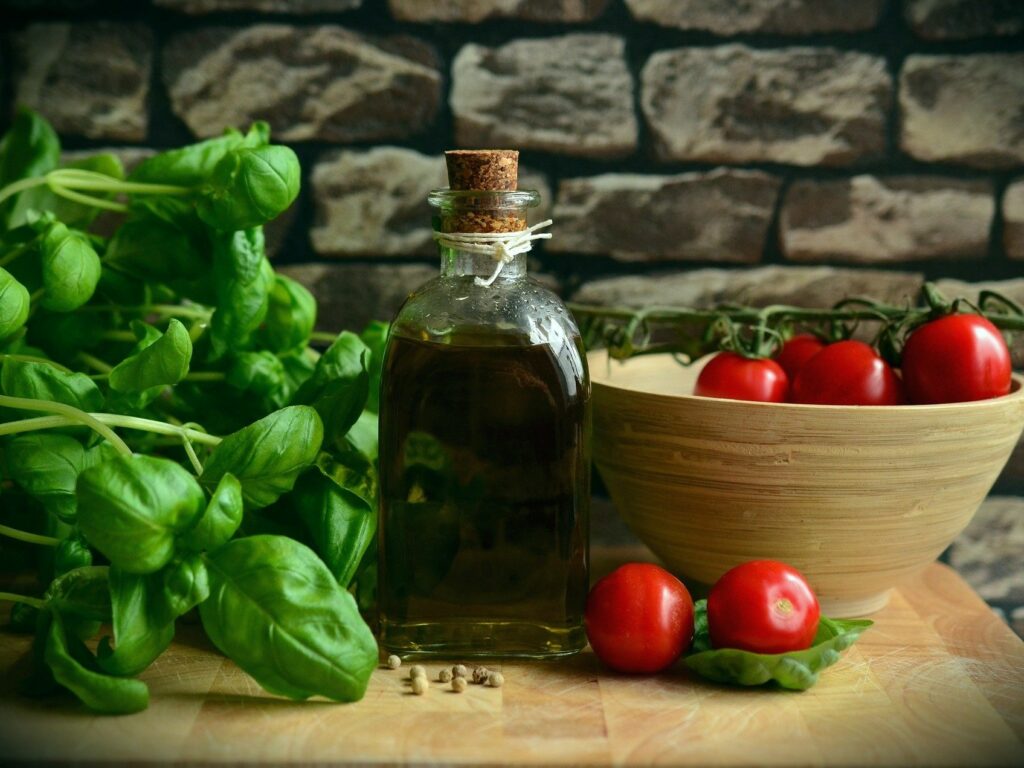 Polyphenol 6 times strengthening for heart and blood vessels:
reduce cell adhesion molecules
increase nitric oxide availability reducing the risk of constriction of the coronary arteries (Cannon, 1998) .
suppress platelet aggregation (blood clots) or, in other words, platelet aggregation (including protein C and interleukins (Esposito et al., 2004) & (Ruano et al., 2005) & (Visioli et al., 1998) )
boost endogenous antioxidants to slow arterial sclerosis. Prevents oxidation of LDL cholesterol. The phenolic compounds delay the onset of the oxidation process and keep the endogenous antioxidants intact (Visioli et al., 1995a, 2000a) .
reduce inflammatory reactions of the veins and heart
reduces blood pressure (systolic and diastolic) (European Prospective Investigation into Cancer). Grains, on the other hand, are said to increase blood pressure (Psaltopoulou et al., 2004).