In the past, entire tribes in the Arabian desert survived on this special fruit. Unesco has recognized the date culture as an intangible cultural heritage.
Already 5000 years ago people ate dates. Dates have been the staple food in the Middle East for thousands of years.
Dates are mentioned more than 50 times in the Bible and 20 times in the Quran.
The date palm was a popular garden plant in Roman colonnade gardens.
And during Ramadan, dates and date products are eaten first (after the example of Mohammed) at sunset at the Iftar meal.
Arab soldiers never went to war without dates.
The date tree is the tree of fertility and prosperity for the Babylonians.
For Indians, the date tree is a symbol of spiritual growth.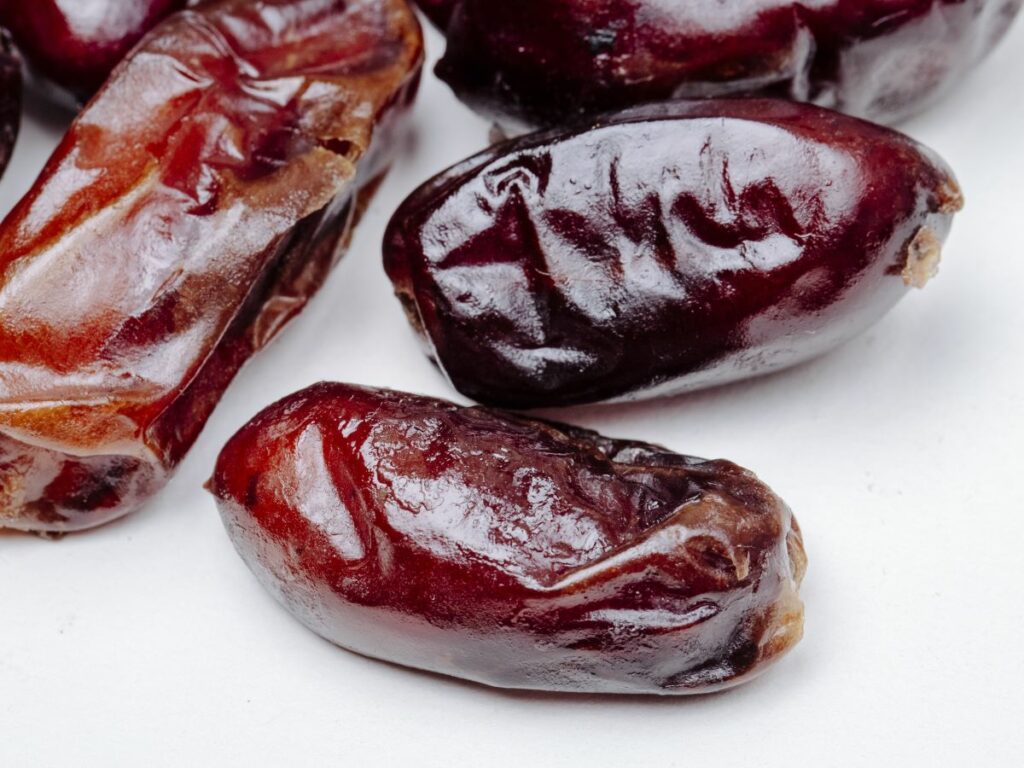 What are the main countries where dates are produced?
The vast majority of dates come from the Middle East and South African countries.
The main producer of dates is Egypt with 1.1 million tons (16.2% of world production). Other major producers are Iran (13.0%), Saudi Arabia (12.3%), United Arab Emirates (11.2%), Pakistan (9.6%) and Algeria (6.6%). The USA and Mexico are now also participating. As well as Sudan, Pakistan, Oman, Tunisia. Source: UN Food and Agriculture Organization (FAO) [9]