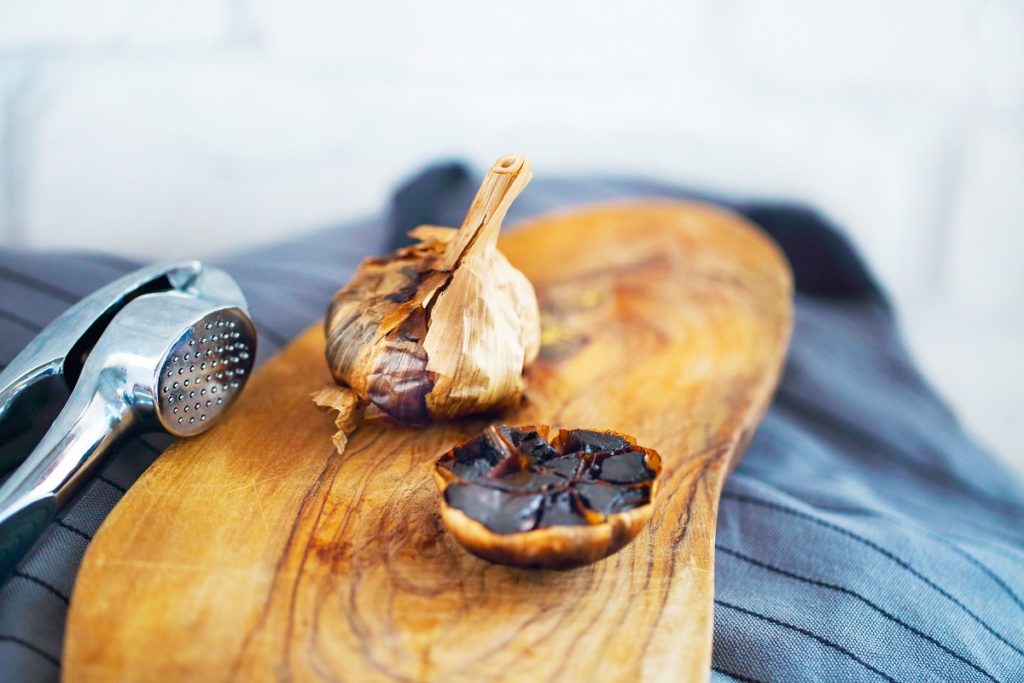 What is the therapeutic dose of aged garlic extract or black garlic?
Many studies and scientific tests have been conducted with 1 to 2 grams of fermented garlic per day and over long periods from 6 months to 2 years.
Be smart, only choose organic fermented garlic. It makes little sense to choose a good product if it was still treated with pesticides, as non-organic garlic would be. Instead, go for organic.
A double-blind study with 1.2 grams of fermented garlic for 1 year resulted in 65% less plaque (arteriosclerosis). The test subjects also noticed that they suffered much less from cold hands and feet, due to having better circulation.
In other words, 1 to 2 grams per day is healthy and can serve as a therapeutic dose. More is allowed, and can easily be taken in powder form or as paste, or simply as a clove of black garlic.
1 to 2 grams was successfully used to treat angina pectoris, weak heart, arteriosclerosis, palpitations, shortness of breath, intermittent claudication, impaired concentration and varicose veins.
Tip: Black garlic and bamboo salt form a strong team. There may not be a stronger duo that can be as widely deployed for general health purposes.