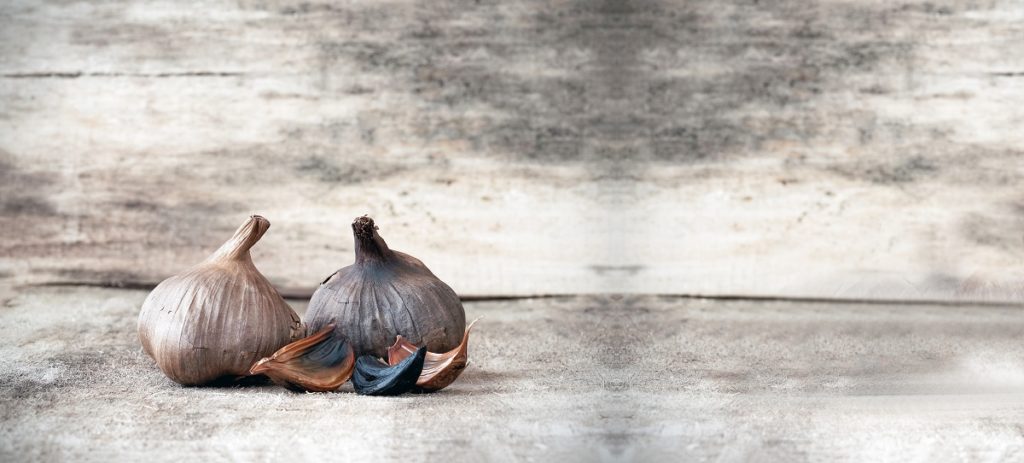 There are many examples in nature and in the kitchen where fermentation yields an end product that is many times more powerful than the basic product. In a fermented form, garlic, which is already healthy in itself, becomes a true superfood.
"Black garlic contains almost twice as many antioxidants as regular garlic. Black garlic has 198 units of antioxidants per gram compared to 119 units per 100 grams in regular garlic." This according to super fan Mieke Hendriks of the Puur Mieke webshop, which promotes a healthy and pure lifestyle.
Other examples in which the fermented end product is many times more powerful than the basic product include wine (contains more polyphenols than grapes), sauerkraut (with its lactic acids and vitamin K more effective than raw cabbage) and kefir and yogurt (easier to digest than milk). Also apple cider vinegar (better for digestion than apple juice) and tempeh (which in fermented form no longer contains the negative properties of soybeans) are much more powerful than their originals. The list is endless. Fermented products are really a must.
Garlic is a versatile herb with health aspects that have been known for centuries.
In ancient times, garlic was used for general health and was one of the most important remedies against all kinds of diseases. Eating 1 or 2 cloves of garlic every day kept the doctor away. Raw, cooked, fried, fermented… garlic was used in many different ways. According to the Ancient Greeks, in Ancient Egypt, but also in Ancient China, garlic was a "cure-all" or panacea, a true all-rounder. An old Jewish text of the Talmud states "Who regularly eats garlic, clears the mind and expels parasites."
Different cultures, such as Egypt, China, India, Italy and Greece, independently reached the same conclusions about the broad medicinal uses of garlic. For example, garlic proved to be useful against diarrhoea, colon inflammation, whooping cough, cholera, tuberculosis and to heal wounds.
The advantages of garlic were first scientifically demonstrated in 1944
In 1944, Chester Cavallito and his assistants demonstrated that garlic had antibacterial properties. Soon after, its blood-thinning property was also discovered, as well as its strong antioxidant potential and its efficacy in various viruses.
Much earlier, it had been discovered that garlic produces allicin during "danger", as part of the plant's defence mechanism. For example, in the event of microbiological damage or an attack by insects. As soon as the plant notices that disaster is looming, some of the plant's enzymes convert alliin from garlic to allicin. The release of allicin creates the typical smell of freshly pressed garlic.
In theory, you can eat too much garlic. In principle, that does not apply to fermented garlic
The Herb Research Foundation has a list of 200 summaries and reports on the good properties of garlic. However, if you eat garlic as a therapeutic aid you have to eat quite a lot of it. All kinds of substances in raw or fried garlic can cause problems in large quantities. These can include diarrhoea, vomiting, anaemia, liver problems, nausea, flatulence, itching and irritations in the stomach and oesophagus. Fermented garlic or black garlic does not have these side effects in a therapeutic dose. At a modest dose of 1 clove per day, garlic is a good general health supporter. However, fermented garlic is much more powerful, without side effects at therapeutic amounts. In addition, black garlic is odourless.