Apple cider vinegar is produced in two stages. The apples are first fermented. The apples are cut into pieces and kept in the same amount of water with yeast or sugar for 2 to 3 weeks during the aging process. The makers wait until apple cider is created, and tiny air bubbles appear in the mixture. Apples that initially floated have now mostly sunk to the bottom. The sugars present in the apples have now been converted into alcohol. This conversion is caused by bacteria. This first stage, also known as the 1st fermentation stage, is thus successfully completed.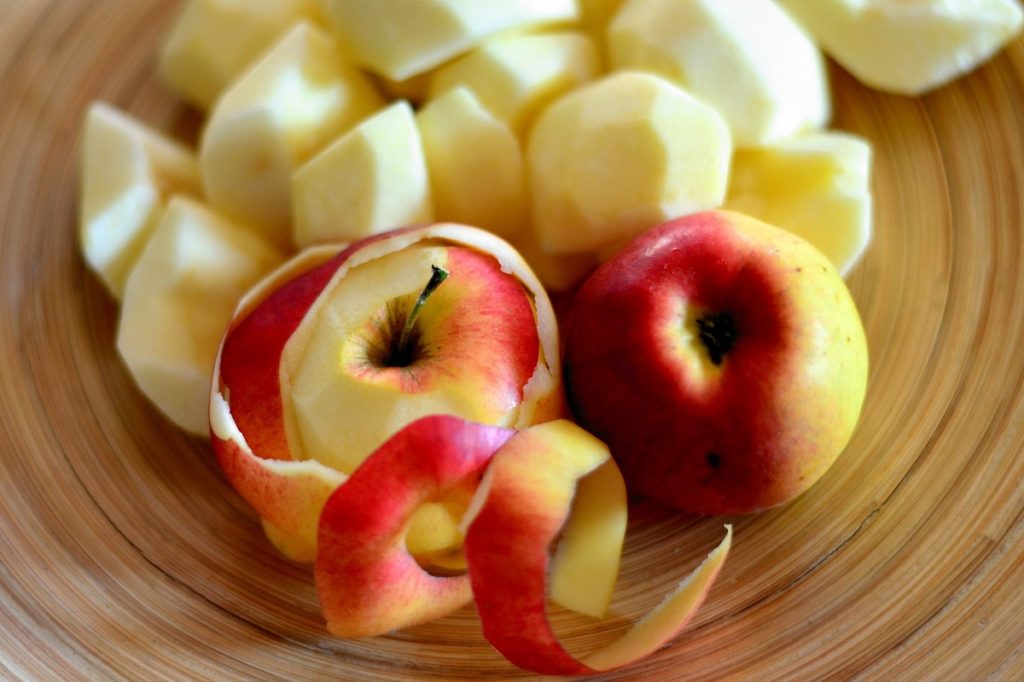 The second stage then begins. The stage from apple cider to apple cider vinegar. In this second stage, the fermentation process is continued until acetic acid is formed. The aim is to reach 3 to 9% in acetic acid. Once this result is achieved, it must rest for several weeks. Sediment forms on the bottom of the cider vinegar and strands on the top. Known as the 'vinegar mother'. Then it's just a matter of waiting for the right flavours and the right olfactory notes.
Apple cider vinegar will keep for months to years once it is in a sealed glass bottle. The apple cider vinegar becomes more and more acidic the longer it is stored. Adding some water will once again soften the taste. Storing it in a cool place slows down acidification.
The Orléans method of making vinegar
In the Middle Age, a lot of progress was made in vinegar production, like in 1046 with balsamic vinegar which was used for culinary purposes. In the Middle Ages, vinegar was primarily known as a disinfectant. However, demand was growing and supply was still limited. Vinegar production took many weeks and each time you had to start from scratch. Until a group of French wine merchants from Orléans started to develop a new production method. They managed to produce vinegar in a continuous process. The 'vinegar mother' was born. They made vinegar and then drained off the bottom of the vinegar until 15% remained. The remaining wine vinegar contained the 'mother' of the vinegar; a concentrate of acetic acid and other biological acids. This 'mother' was added to new wine batches in order to speed up fermentation. They waited until the right flavour and degree of acidity was reached and kept on endlessly repeating this process. The fermentation process never stopped so that new batches of wine vinegar were always available. 'C'est le secret du vinaigrier' as the French saying goes.
The English adopted the Orléans method of fermenting beer to produce malt vinegar. Known as malt ale.